The band was first formed in 1939 as the Auxiliary Fire Service Band and was mainly for the recreation of the Firemen serving at that time.
In 1946 after reorganisation within the Fire Service, the band became known as the National Fire Service Area 14 Silver Band, being still an independent and wholly self supporting body. In 1951, after the introduction of the Fire Service Act, power was taken from the National Fire Service and handed back to Local Authorities. The band was then known as the Portsmouth City Fire Brigade Band, a title that the band retained until 1965 when due to the lack of uniforms and the fact that there were no firemen in the band, the Portsmouth City Band came into being.
The band grew in size, strength and status to such an extent that by 1969 consideration was given to forming a second band. At this time however, the majority of the band were coming up to retirement age, so instead the Portsmouth City Junior Band was formed. This was to further the knowledge of the younger members of the band with a view of them replacing some of the more senior members about to retire. The junior band was successful beyond all expectations, entering, and in many cases, winning contests and festivals.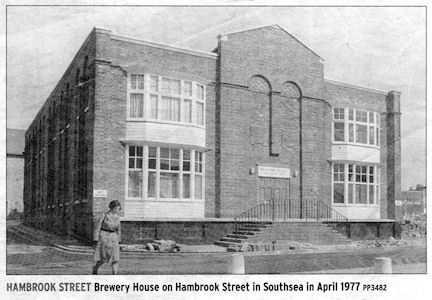 In 2016, after many happy decades, Portsmouth City Council decided that Brewery House in Hambrook Street, Southsea, the headquarters and home of Portsmouth City Band was to be redeveloped for accommodation. Finding a permanent home for a brass band is rarely straightforward but after much hard work and searching, the Frank Sorrell Centre in Southsea became the next step in the history book.
2020 was a strange year for the whole world let alone Portsmouth City Band with the arrival of the Coronavirus Pandemic! The Frank Sorrell Centre along with many community venues decided to close its doors during the lockdown, so we have moved our headquarters to the Portsmouth Deaf Centre in Arundel Street where rehearsals have now restarted after a long break.